Trusted Diaphragm Valve Manufacturers in Ahmedabad: Delivering Quality and Performance
Fayme Engineering is a leading manufacturer of diaphragm valves in Ahmedabad, Gujarat. We have extensive experience in designing and manufacturing high-quality valves that are used in a variety of industrial applications. Diaphragm valves are used in various industries, including pharmaceutical, chemical, food and beverage, and many others. Fayme Engineering's diaphragm valves are known for their high quality and reliability. These valves are designed to provide accurate and reliable control of flow in various applications. They are made using high-quality materials such as stainless steel, polypropylene, and PVC, ensuring that they can withstand harsh environments and corrosive substances.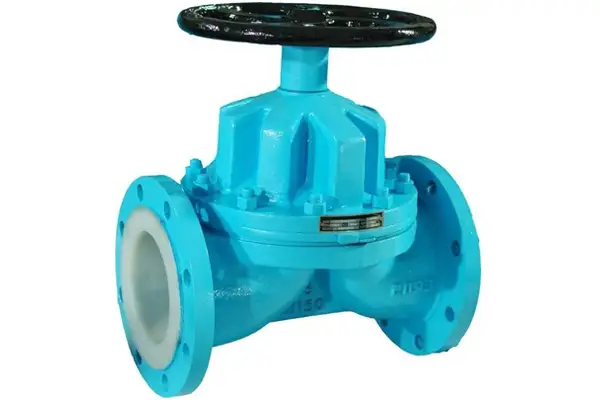 The diaphragm valves manufactured by Fayme Engineering are available in a range of sizes, from small valves for laboratory applications to large valves for industrial use. We offer a variety of options for materials, connections, and other specifications to meet the unique requirements of each application. One of the key features of Fayme Engineering's diaphragm valves is their easy maintenance and cleaning. The valves are designed to be disassembled quickly and easily, allowing for fast and efficient cleaning and maintenance. This helps to minimize downtime and increase productivity. Fayme Engineering's diaphragm valves are also designed with safety in mind. The valves are equipped with locking mechanisms that prevent accidental opening or closing, ensuring that operators are protected from potential hazards.
In addition to manufacturing high-quality diaphragm valves, Fayme Engineering also offers customization services to meet the specific needs of each customer. Our experienced engineers work closely with customers to understand their unique requirements and design valves that meet their exact specifications. Overall, Fayme Engineering is a reliable and experienced manufacturer of diaphragm valves in Ahmedabad. With a commitment to quality, reliability, and customer satisfaction, we have established our self as a leading supplier of valves for a wide range of industrial applications.
| | |
| --- | --- |
| Power | Solenoid |
| Working Temperature | 100 Degree |
| Media | Water |
| Body Material | Brass |
| Minimum Order Quantity | 1 |