Fayme Engineering is a leading manufacturer, supplier, and exporter of ultrapure water purification systems in India. We have been providing reliable and innovative water treatment solutions for various industries for over a decade. Ultrapure water is essential for many industrial processes, including semiconductor manufacturing, pharmaceuticals, biotechnology, power generation, and laboratory research. Fayme Engineering's ultrapure water purification systems use advanced technologies to remove contaminants such as dissolved minerals, organic and inorganic impurities, bacteria, and viruses from the water, resulting in ultrapure water that meets or exceeds industry standards.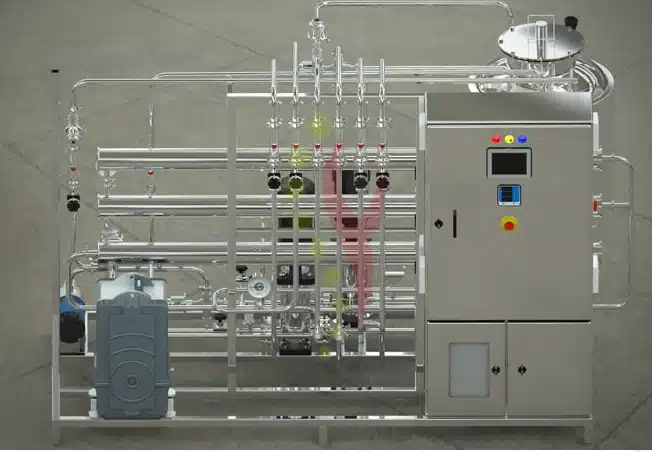 Ultrapure Water Purification System Manufacturer
The ultrapure water purification systems offered by Fayme Engineering are designed to meet the specific needs of each customer. The systems range from small, compact units for laboratory applications to large, multi-stage systems for industrial processes. Our ultrapure water purification systems use a combination of technologies such as reverse osmosis, deionization, ultrafiltration, and ultraviolet disinfection to ensure the purity of the water. Fayme Engineering's ultrapure water purification systems are built with high-quality materials and components to ensure long-lasting and reliable performance. Our team of experienced engineers and technicians work closely with customers to design and manufacture systems that meet their specific needs.
In addition to manufacturing ultrapure water purification systems, Fayme Engineering also offers installation, commissioning, and after-sales support services to ensure that customers get the most out of their systems. Our technical support team is available to provide assistance with system operation, maintenance, and troubleshooting. Fayme Engineering is committed to providing high-quality water treatment solutions to its customers. Our ultrapure water purification systems are designed to provide reliable and consistent performance, ensuring that customers can focus on their core business operations without having to worry about water quality issues.