Pharma process vessels are designed and manufactured with GMP standards. Product Contact parts are made up with SS316L with desired capacity and 100% Drainability or as per the specification chosen.
Function : Mixing, Magnetic
Product Applications : For pharmaceutical products, for dairy products, for the food and beverage industry
Type : cylindrical
Other Characteristics : With Agitator
Capacity : Max.: 5000 l Min.: 100
Pressure : Max.: 6 bar (87 psi)| Min.: -1 bar (-14.5 psi)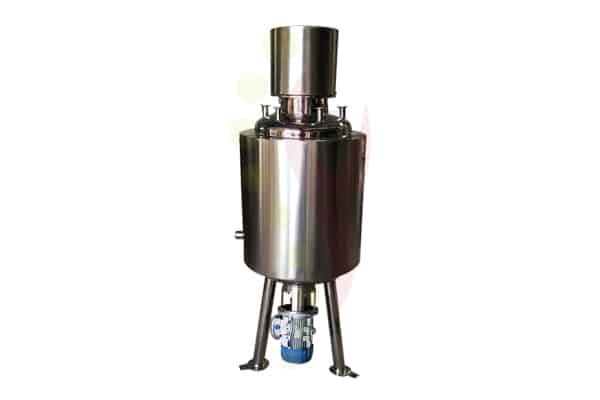 Magnetic Agitator Mixing Tank equipped with the bottom magnetic stirring device which brings to the aseptie tank. Magnetic stirring tank or tank with different head structure form, the tank could be jacketed form or combination of single root tree different requirements; which have Configuration magnetic stirring bottom or side into the type, can achieve the CIP and SIP. Tank Optional Configuration Magnetic agitator mixing tank can configure aseptie air filter, thermometer Digital display or Dial type, pH meter, pressure gauge, steam sterilization hole, sight glasses, sanitary manhole, liquid in-outlet, CIP cleaning bail, liquid o meter and Liquid level control system, non-contact ultrasonic, static pressure transmitting device and so on, also can configure as customers' requirement.
Application
Can be used as storage Tank, mixing tank, temporary Storage Tank, mixing tank, etc.,
Used in liquid materials' mixing and storage such as food, dairy products, fruit juice beverage, pharmaceutical, Chemical and biological engineering.
Feature
There is no leakage just because of Welding die static sealing of sleeve is replaced dynamic mechanical seal, completely solve the problem of dynamic mechanical seal leakage, no external pollution,simple structure, easy assemble and dis-assemble, easy to clean, zero dead leg or corner.

Material can be stirring, mixing blade design is unique, appropriate mixing work speed of 20 r/min to 400 r/min, can adapt to all kinds of different material mixing.