Pharmaceutical Filtration Equipment
We are leading manufacturer, supplier and exporter of fine grade filtration system unit for Pharma industries in India. We are expertise in the fabrication of fine grade filtration system unit for Pharma industries on a large scale worldwide. We have experts that are highly engaged in bringing quality advancements in filtration system units. We have involved superior grade raw materials for the fabrication of filtration system units. The superior grade raw materials ensure heavy wear and corrosion resistance properties for the filtration system units produced at our venture. We never compromise in the product quality. Our experts have maintained stringent supervisions for producing the best grade filtration system unit for Pharma industry. We provide quality assured filtration unit systems on a large scale worldwide. Our filtration system units have stood upon several quality checkups and are considered the most prominent filtration system unit in India.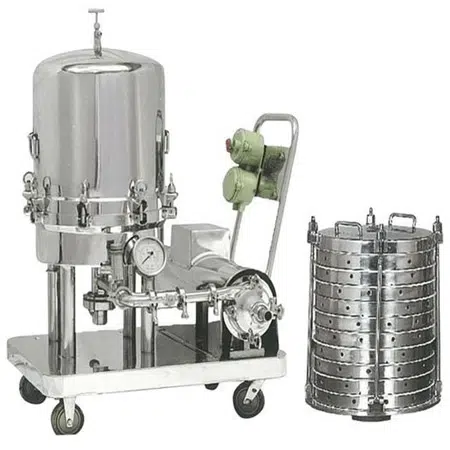 Filtration system Units for Pharma by Fayme engineering are designed for the product filtration of pharmaceutical liquids and gases. Deep filtration, sterile filtration and cross flow filtration are used to accomplish different filtration tasks in the necessary technologies. These filtration systems ensure easy installation, operation and maintenance features. Filtration system units acquire less maintenance cost. Our filtration systems are equipped with modern technologies and equipments. PLC based control panel is installed in the filtration system for automation. Filtration system units bear high tensile strength and are highly resistant to wear-tear & corrosion. These filtration systems acquire minimum power consumption as they are energy efficient. Our engineers have employed the best possible features in the hi-tech filtration units. Filtration unit systems are highly durable having long lasting life cycle. They are resistant to heavy workload and assure heavy productivity throughout their service life.
Our designed systems are adaptable to specific room conditions due to flexible constructions present regarding design and floor plan. All the materials are manufactured with superior quality stainless steel. These filtration units assure minimal product transfer loss by use of dead storage poor product filter cages. Clients can avail superior grade filtration systems for Pharma industry at reasonable prices and we can customize in to the defined shapes and sizes as per industrial requirements of clients.  We are highly prioritized for offering best filtration systems at leading prices on a wide scale worldwide. Fayme engineering leaves no chance of disappointment for their valuable clients. You can contact us anytime we are available 24/7.
No. Of candles : 4 nos, 6 nos
Filtering candles : S. S. 316 / 10-20 micron
Output(ltrs/hr) : 800-1500 ltrs/ hr/ , 2000-3000 ltrs/ hr/
Liquid holding : '0' after full transfer
Thickness of shell : 3mm thick
Thick of top- bottom cover : 5 mm thick
Length of candle : 200 mm
Inlet conical filter : 6" dia x s. S. Mash
Process inlet outlet : 1" dia hose nipple
Direct use pump connection : 1" bsp ball valve / 1 ½ " hose nipple
Candle cleaning system : 1 candle clean at a time
Pump mechanical seal : s. S. 316 Teflon
Pump motor : 2hp / 440 rpm / 3 ph / flame-proof , 3 hp / 440 rpm / 3 ph / flame-proof
Air vent- safety valve : ¼ BSP
Drain valve : 1" BSP
M. O. C : s. S. 304 l / 316
Finish : Polished to mirror finish