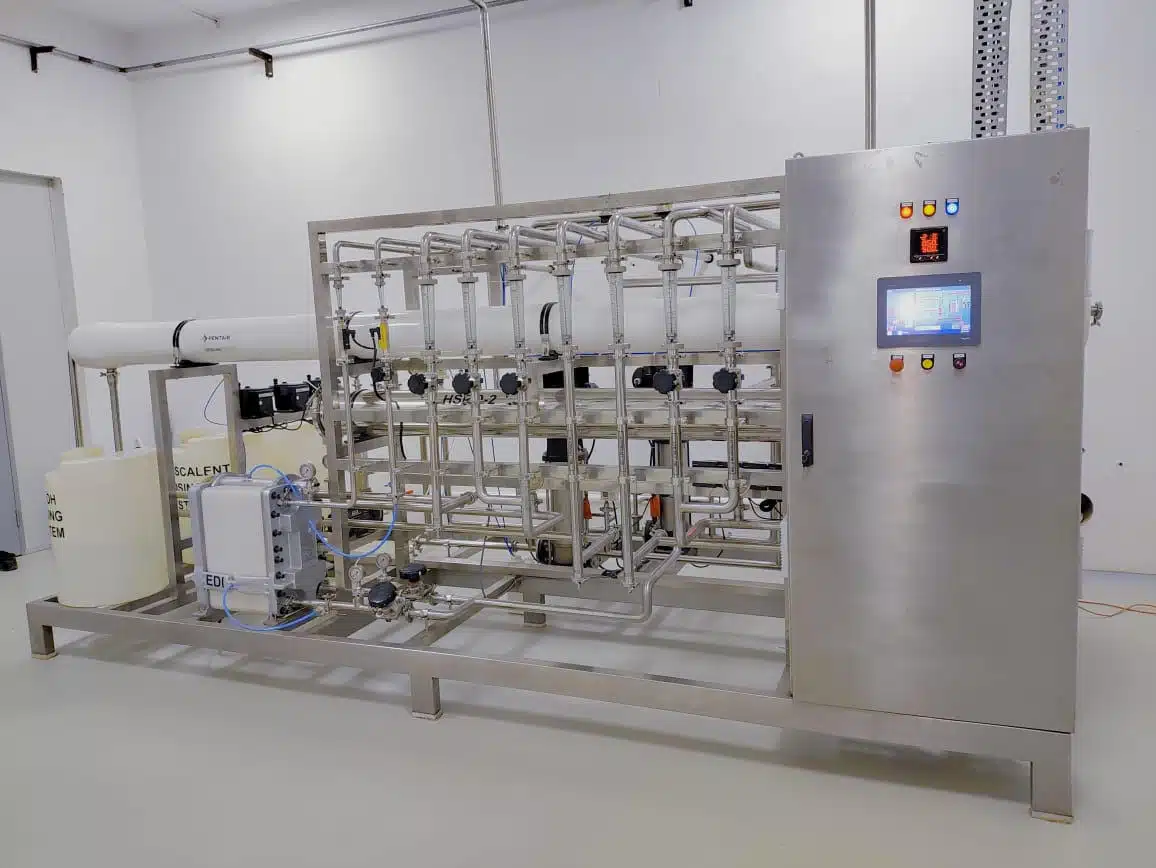 A purified water generation system is an essential component in various industries and applications where high-quality water is required for various processes. This system is intended to filter pollutants and impurities from the water supply, resulting in water that satisfies strict purity requirements. The use of reverse osmosis (RO) technology is one of the most popular ways to do this. An RO system purifies water by forcing it through a semi-permeable membrane that only permits smaller water molecules to pass while inhibiting bigger ions and molecules.
These systems provide purified water, which is used in the production of pharmaceuticals, laboratory research, electronics, and even in healthcare facilities for dialysis equipment. The degree of purity attained by such systems may be customized to meet the unique requirements of the business or process, and some are capable of providing water that is practically impure-free. Since any variation in water quality can have a substantial impact on the final products or processes that depend on purified water, regular maintenance and monitoring are essential to guaranteeing the constant performance of these systems.
Overall, a system for producing purified water is necessary for guaranteeing the consistency and quality of water in a variety of sectors, supporting the dependability and efficiency of several procedures and applications that rely on this vital resource. We are leading manufacturer and supplier of Purified Water generation system in Ahmedabad, Gujarat.