Stainless 316L seamless Tee is a spare part used in many applications such as Pharmaceutical, Food Grade, Water Plant, and Filtration Plants. We are superior manufacturer of SS 316L seamless tee in India. We offer a comprehensive range of SS 316L seamless tee for various industrial purposes. We have customized SS 316L seamless tee in various design and sizes as per the clients requirements. We are professional manufactures of fine grade SS 316L seamless tee worldwide.
We are highly prioritized for selling superior SS 316L seamless tee in a wide range and on a wide scale. We offer these at reasonable rates to our valuable clients. It is an essential part of RO systems and various other systems. It is having high tensile strength and is highly resistant to corrosion. It has wear resistance properties. We offer SS 316L seamless tee made from top-grade raw materials. It is made with robust construction; ensure stable throughout the life span. It is easy to operate, install and maintain. It needs less attention after installation. It has low maintenance cost and having long lasting service life. We supply SS 316L seamless tee at reasonable prices.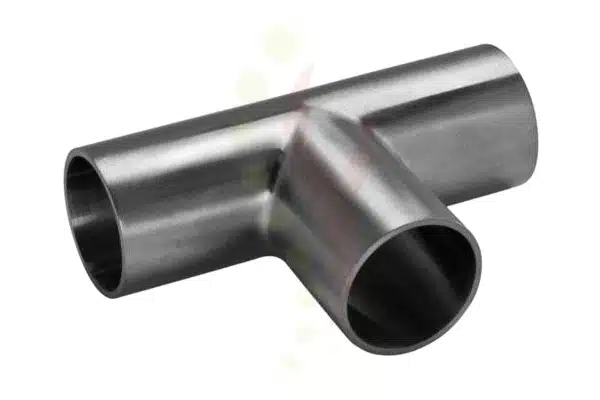 Fayme engineering is the leading manufacturer, supplier, and exporter of wide range of RO systems and spare parts for RO systems. RO systems by Fayme engineering is highly prioritized in market. We are professional suppliers of spare parts and RO systems in India and across the globe. We never compromise in the quality standards of products. Quality plays a major role in any sector. We are highly prioritized for offering superior grade products worldwide. We have enabled techno advanced features in products. We provide comprehensive range of products such as SS Tank, SS Valve, SS Filter Housing and RO Filtration System Unit for Pharma industries, and much more. We offer fully customizable products in various shapes, size and design as per the requirements of our valued clients.
We manufacture products that need less attention and maintenance throughout the service life. We have modern machines and technologies equipped for the hassle free working of the staff. We offer techno-advanced products that have wear resistance properties. We offer wide range of products to our valuable clients at reasonable prices and in an assured time frame. Clients can contact us anytime; we are working 24/7 to provide unique solutions for conventional requirements of clients.
Since 2010, we are working enthusiastically to bring excellence to your filtration requirements.
Key Tags :SS 316L Tee Manufacturer in Gujarat, Stainless Steel Seamless Tubing, SS 316L Seamless Tee, Stainless Steel 316/316L Seamless Pipes, स्टेनलेस स्टील टी, SS Seamless Fittings Suppliers